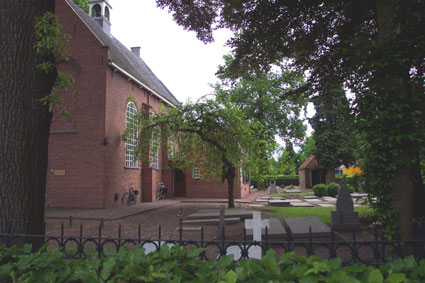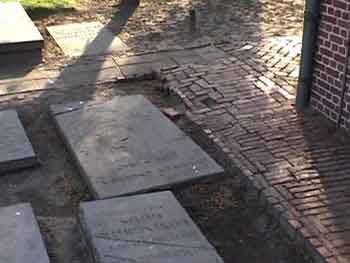 On March 30th 1852, Dorus and Anna-Cornelia's first son comes to life inanimate. Their first child is stillborn.
On the gravestone can be read: "Vincent van Gogh 1852 Suffer little children come unto me, And forbid them not: for such is the the kingdom of God". (Luke, 18; 016) The death of this long-awaited child must have brought an immense disappointment and deep sorrow to his mother, who was past 32 years old.

Coming from the big city of Breda and from a large family whom she partly brought up (her mother died when she was nine), she must have felt lost without her family and her friends in this small village, among these peasants whose dialect she couldn't understand. Her first child should have helped her fill up her existence, and give her the status of mother she had desired so hard. The stillborn child, named Vincent, is buried in the churchyard, a few metres away from the church.