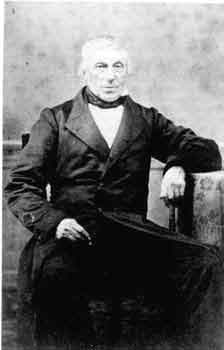 During the first half of the nineteenth century, a severe economic crisis was raging in the South Brabant. Following bad harvests and the potato disease, the Protestant communities become impoverished and the villages empty.
An association, the "Societe du Bien-Etre" is created in order to help the most impoverished and above all to keep the South Brabant Protestant communities in their villages, otherwise this Brabant area, already predominantly Catholic, would be lost for Holland. The "Societe du Bien-Etre" chose a policy of assistance for the insertion of new villagers, by buying lands and by giving them in management to poor families, the best way, according to the "Societe", to prompt them to take root locally.
Grandfather Vincent was an important member of this association which also provided aid to education and tried to create new jobs. When Dorus, Vincent's father, arrived in Zundert in 1849, the crisis had just eased and the relationships between both communities were calming down little by litle. (My recent trip to Zundert allowed me to notice that 120 years later, some hostility still pervaded the air....).