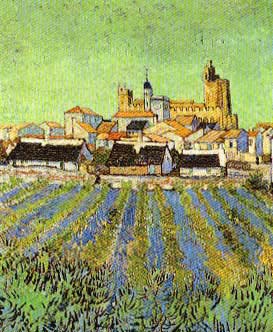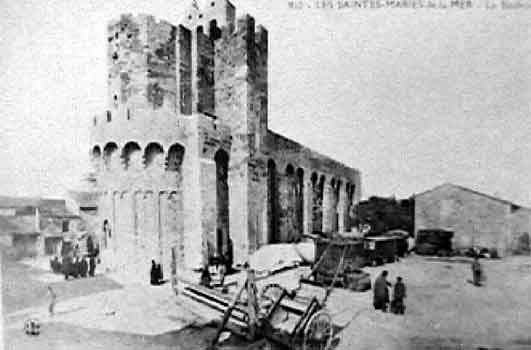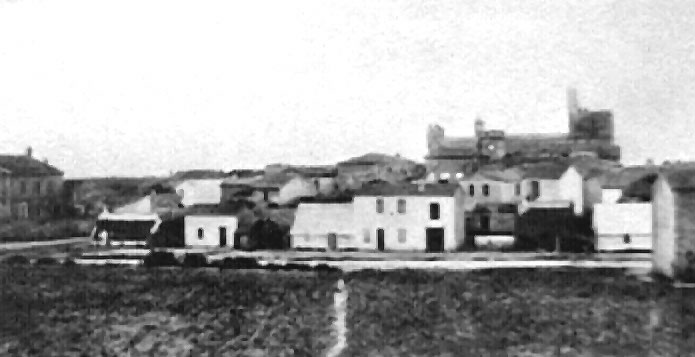 About 200 inhabitations surround a beautiful fortified Roman church.
In that rather remote village, suffering from floods after the breaking of the sea walls,vineyards, rice (a little), and wheat are cultivated, the main activity being the fishing of mackerels. .
The only remaining windmill in the village hasn't worked since 1882.
A postal and stagecoach service are still at work.
A boys' school, a girls' school run by nuns and a kindergarten gather more than 200 children.
A few civil servants are employed by the village: 4 to 5 French policemen and 5 to 6 customs officers who are housed in the barracks (of which Vincent is talking).
The feasts celebrating the Saintes-Maries de la Mer take place from May 23rd to May 26th and attract numerous visitors. On that occasion, bulls games (cocardes, ferrades) are organised on the square of the salt attic, north of the church. (Vincent must have heard about it).